F & D Kitchens and Bathrooms
Bedford Service Area Map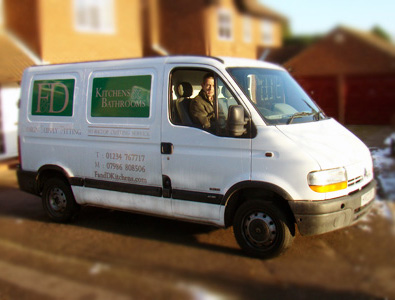 We fit kitchens & bathrooms in Bedford and surrounding areas
We have a long list of happy customers in and around Bedford. More often than not we fit a kitchen / bathroom and are recommended to the next door neighbours.
F & D fit kitchens and bathrooms to usually an area of approximately 15 miles around Wootton, where we are based (near Bedford in Bedfordshire) as illustrated in the map above.
We pride our self on our local friendly service, if you are unsure of anything, please feel free to contact F & D on via the contact page.